LayerFused X301
Bringing the fun back to 3D Printer Kits!
The X301 is the ultimate DIY CoreXY 3D Printer for Makers.
Step by step videos and directions allow you to build this 3D Printer quickly. When you build the X301 you have more than just a 3D Printer, you have an entire community that helps to support you through your build. Once your build is up and running you can join the Owners Club where you can register you build, take part in exhibitions, promotions and contests. Building an X301 is a milestone in your 3D Printing skills and you will be proud to show off your X301.
Make this printer your own. The X301 brings a unique open design to CoreXY along with an enormous 400x380x80 electronics enclosure for your customizations! The 300x300x330 build area allows you to print everything you can imagine. The X301 is open source and completely configurable for your 3D Printing needs. The X301 is more than a printer design, it is a 3D Printer framework. SKR, Duet, MKS, Ramps motherboards are all supported with this build. Don't like Black? Print your parts in any color you like. The X301 fits your personal style.
The X301 is always improving itself through a continuous integration process. New models and improvements are committed to the repo and version numbers of the builds are clearly marked. This allows you to upgrade your X301 as improvements are made without purchasing expensive upgrade kits.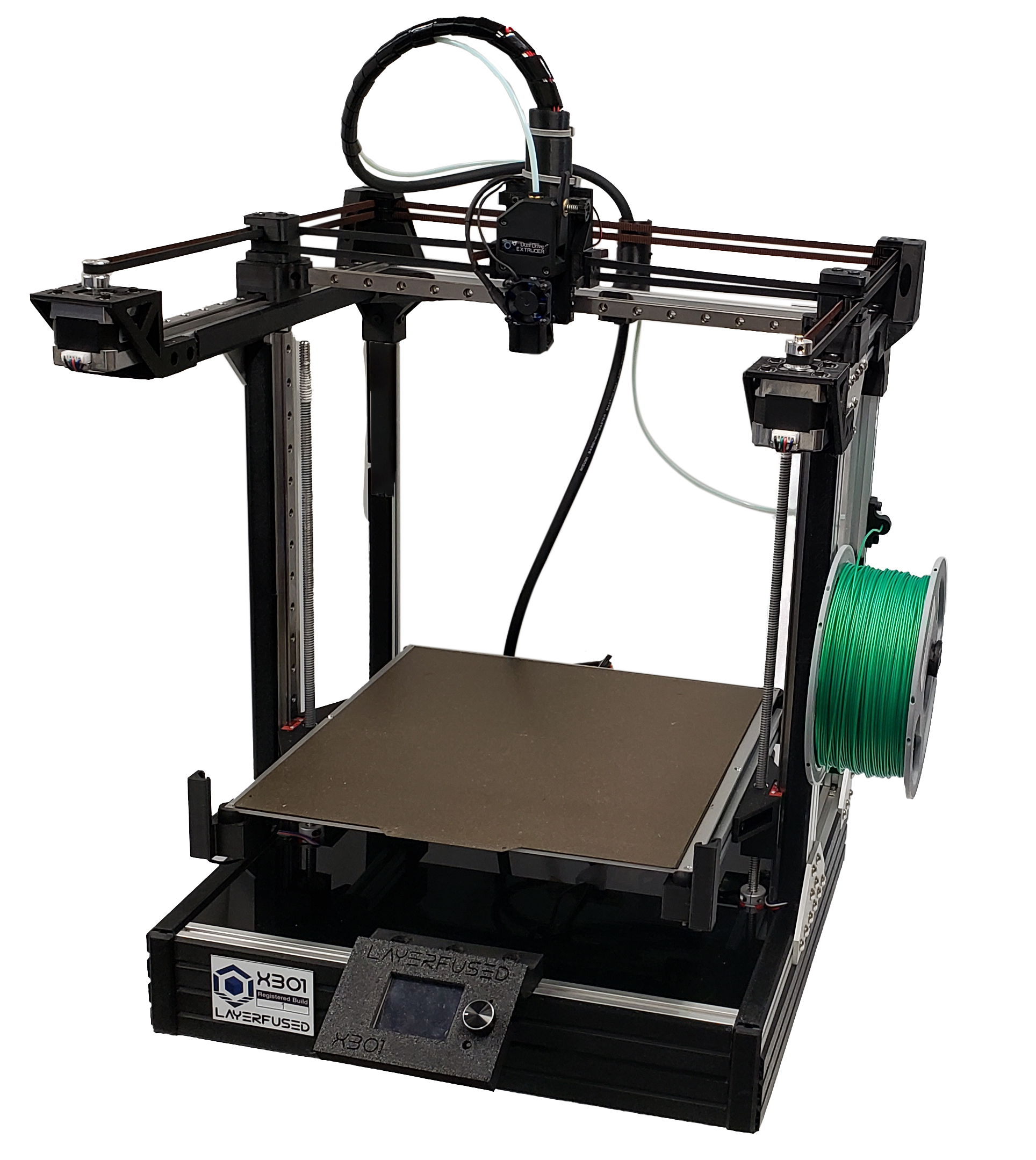 Watch the introduction to the build videos